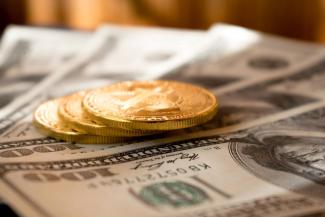 Where is your Focus-Return on life or return on investments?
By Jeffrey R. Karp, CLU, ChFC, CASL®
Founder/President - Karp Financial Strategies, Inc.
One of the most difficult questions we ask our clients is "Why is money important to you?"  Most people react to the question with a look that says - What a ridiculous question (and you may have just had the same look).  Take a moment to be truthful and answer the question.  Here are some of the responses that we get: 1) Having money means I can pay the bills, 2) I can buy stuff I want, 3) I can leave money for my kids.  How did you answer?  Had you ever considered this question?
Now consider the phrase that most of us grew up with - Money cannot buy happiness.  While no one is really sure where this phrase came from and maybe it was more of a sentiment than actual quote, the underlying theme defines our message to our readers.
"Pursue life planning not financial planning for personal fulfillment."
There are 525,600 minutes in a year.  Assume 8 hours sleep a night which leaves 350,400 waking minutes per year.  The financial planning industry was born on a product focus and moved to an investment allocation/rate of return focus.  I would suggest, from my reading and research that the next move should be/will be to a 'return on life' focus.  This is especially impactful to those of us nearing or entering retirement.  After working for many years, raising(or almost done raising) kids and looking forward to 20-30 years of life ahead, how will our lives be fulfilled? 
The life centered planning concept that we incorporate enhances the analytics of money management with attention to what makes life "feel good" to you.  What activities and interests do you want to include as part of your 350,400 minutes per year?  Developing a financial plan based not just on a dollar target but instead, with a life fulfillment mission, helps answer the question "How much is enough?" 
Maybe then, money will buy happiness!
Content in this material is for general information only and not intended to provide specific advice or recommendations for any individual. All performance referenced is historical and is no guarantee of future results. All indices are unmanaged and may not be invested into directly. Investing involves risk including loss of principal. No strategy assures success or protects against loss. Securities and Advisory Services provided through LPL Financial, a Registered Investment Advisor, Member FINRA, SIPC.