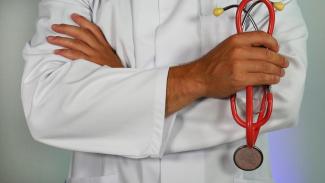 Who gets the Bill for Obamacare?
Jeffrey R. Karp, CLU, ChFC, CASL®
As an eternal optimist, I am trying to approach the current political environment with a positive outlook (noting that it will be over soon), hoping that some good ideas arise along with the noise pollution of the candidates self – promoting silly ideas.
Actually, I am always seeking good ideas, so off to Quebec, Canada I went, last week, to attend a conference attended by top global financial advisors. The Top of the Table-Million Dollar Round Table conference, as you can imagine, is an incubator for idea sharing on a variety of industry, economic and political topics.
From Brexit's impact and the future of the European Union to the value of the dollar against other currencies to international trade agreements….it was all bandied about. Especially interesting were the views of our northern border neighbors, the Canadians. They were very interested in our current election cycle, in the border protection issues, our taxes vs. theirs and in how our healthcare system under Obamacare was working.
Speaking of the Affordable Care Act(Obamacare)……….. I think I may have confirmed how some of the "free government benefits" in Canada are paid for. One night, at dinner during the conference my wife and I decided to have a bottle of wine with dinner. While not an expert on wines, I am not without a certain knowledge base and I was finding the prices expensive. So I asked the waiter……Why are the prices so high?
He did not hesitate to answer. He explained that every bottle that came from outside Canada was taxed(tariffed) from several sources within Canada, adding almost 80%, YES, 80% to every bottle. Admittedly, both the citizens of Canada and visitors pay this tax and I do not know what other items and at what levels of taxes exist, but I believe I may have discovered part of how the "free" benefit is paid for. My goal, with this story, is not to conclude whether our free market vs. their socialized medicine is better but to pose two questions for my blog followers…..
*Are we in the United States willing to follow this type of strategy or do we believe that each person should keep more of their earned income and take more responsibility for themselves?
*California wine is certainly being sold in Canada, in spite of all the high taxes/tariffs - are these extra costs really a business deterrent? Do they start trade wars? Is taxing Canadian visitors to help fund benefits for Canadian citizens a bad strategy?
Please email back to me at jkarp@karpfinancial.com with your thoughts/comments to my questions.
Content in this material is for general information only and not intended to provide specific advice or recommendations for any individual. Karp Financial Strategies and LPL Financial are not affiliated. Securities and Advisory Services provided through LPL Financial, a Registered Investment Advisor, Member FINRA, SIPC.