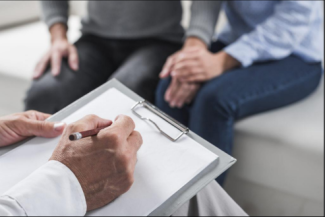 10 Tips for Preventing Identity and Property Theft While Holiday Shopping
The holiday season can be hectic, and while for most of us it means a dash from celebration to celebration, it unfortunately is also a boon time for thieves.  We recently attended a Lake Norman Chamber Focus Friday Briefing with members of local police departments on financial and identity theft around the holidays.  According to Cornelius Police Sargent George Brinzey, three things have to align in order for a crime to occur: desire, opportunity, and ability.  Here are some tips for protecting yourself while holiday shopping, and decreasing the opportunity for a crime:
Avoid using debit cards which link directly to your bank account.  Use credit cards or secondary pre-paid bank cards, which most banks offer.
Use only one credit card: this limits your vulnerability by making it easier for you to spot an infringement and take action-you only have one card to cancel.
Limit what's in your wallet: carry only one card and one ID: leave the big purse or wallet at home.  You are limiting your exposure in case there is a theft, and have less to keep track of as you move around the store or shopping mall.
Apple Pay: this newest payment form lets you pay without ever showing your card, and also requires thumbprint authentication, so you not only have to have your phone but you also have to be present to make the payment.
Protect your pin: traditional ways of stealing your pin by looking over your shoulder are still common.  But it's not enough to hide your pin from sight.  A new device out this year makes it easy for thieves to steal your pin code using thermal imaging.  This article and video can help you make it more difficult.
Keep it close: keep your ID and Credit card in your front pocket or in a small cross-body shoulder bag.  Only carry what you absolutely need and don't keep large amounts of cash in your pockets.
Parking Lot Safety: if possible, park in a visible, well lit place.  Don't leave things in your car, even in a locked trunk or glove compartment-likely there are people in the parking lot watching you pack up your car as you leave. 
Do not make multiple trips to your car with packages: if thieves see you leaving to head back in the mall, they know you will be gone for a while and they can steal your packages.  If you left a receipt in the bag, they can use that to steal your identity as well as the item left behind.
Receipt Safety: if the store automatically prints a receipt, make sure you take it even if you don't think you need it.  Make sure you fill receipts out completely, so no one can add additional charges to a partially filled out receipt.
Be Vigilant: if you're doing a lot of shopping, check your credit and debit card statements every few days to make sure there are no fraudulent charges.
We can't say this enough: don't forget to be vigilant and check all statements regularly. This is always important, but is especially during this busy time of year, where travel and celebrations can keep you from attending to your finances regularly.  Many banks and credit card companies have limits on when you can report fraud, and early detection is key. 
We hope you enjoy all that the holiday season brings!