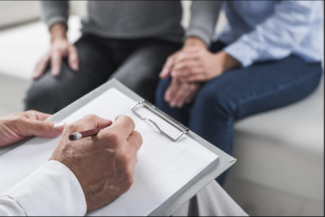 Online Shopping: 10 Tips for Protecting Your Personal Information
How many people do you know that have had their credit card numbers misused recently, or have you been a victim yourself?  From companies like Sony and Target to the US government, it seems that data hacking is in the news almost every week.  At our identity theft seminar last spring, we had an attendee mention that their info had been misused four times over a six month period!  Once your credit card and personal information is stolen, it can be exchanged by criminals all over the globe.  Dealing with a breach can be a complicated and time consuming process.
Is there anything you can do to avoid this type of identity theft?  Unfortunately, thieves are always coming up with new schemes, but there are things you can do to limit your risk.  Last month, we shared some tips for protecting yourself while shopping in brick and mortar stores.  We asked Lake Norman Law Enforcement officials to share some tips for protecting yourself while shopping from a computer or mobile device and here are some of their suggestions:
Update Anti-Virus Software: security protocols are changing constantly.  Make sure you are using a reputable virus protection program and constantly update it to avoid exposure to new threats.
Don't download files from pop-up windows claiming to have discovered a virus on your system.  Often what you are downloading is malware intended to spy on your system.
Make sure you are shopping on a secure website.  Look for these signs:

The site address starts in https.
You see the padlock sign in the address bar.
The site uses Verisign.

Keep it Private: don't make purchases on public Wi-Fi networks.  Thieves can capture your information while you are using the network at a coffee shop or other public place without your knowledge, while sitting out in the parking lot or elsewhere out of sight.
Keep it Private Part 2: Ask why is a site, a contest, or a pop up window asking you for personal information.  Be vigilant and only share what you absolutely have to with trusted sites. Does it sound fishy? Not sure if you can trust a request? Pick up the phone and call them to check.
Don't respond to password requests, or unsolicited emails asking you to verify personal information or passwords. 
Don't store your credit card information on a website.  While it is inconvenient to enter it again and again for each payment, it only takes a few minutes and it reduces your exposure.
Set up device locating and remote wiping programs in case your computer or mobile device is stolen.  That way you can delete all personal data from the device as soon as the theft is discovered.  Most devices come preinstalled with this software; you just need to activate it.  Services include "Find my iPhone" on iOs or "Remote Wipe" on Android.
Make checking your statements a regular part of your routine: don't rely on your bank or credit card company to discover incidents of fraud for you.  Pay close attention, and if you do discover fraud, make sure to report it promptly.  Here are some resources from the FTC on what to do if you suspect a breach.
Use a reputable identity monitoring service.  Detective Vernon Siders of the Davidson Police Department recommended LifeLock for personal account monitoring.
It is said that the best defense is a good offense.  While nothing in life is guaranteed, the steps outlined above help build a good offense against online identity theft.