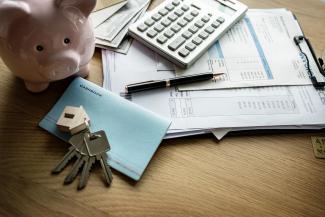 A Story: The Power of Life Insurance
In the 24 years that I have been in practice, I have experienced the death of a client only five times.  I can remember the circumstances for each and every one of them, and each has impacted my approach to this difficult planning topic in their own way.
I begin all my initial visits with a new potential client with two simple questions:  What do you believe a sound financial plan should address and why?
Most people will start with thoughts of a budget or savings; retirement is sure to be mentioned, along with college savings, if children are in the picture.  What is usually last on the list, if at all, are the protection products like disability and life insurance.  Let me share three true short stories to illustrate what insurance reality looks like:
The Uneducated:  I recently had a conversation with a young, married man, age 27, with an eight-month, pregnant wife.  She had never worked, and since they were just starting out in life there was not a large savings.  He had never even considered life insurance, but when I asked what she and new baby would do without his income he had no idea.  At that age, a term insurance policy* of decent value to help provide a future.
The Uncommitted:  A business owner had sound planning originally, setting up a life insurance plan to cover business debts and income for the family.  During an economic downturn, his business ran into financial trouble.  In an effort to reduce expenses he stopped paying premiums on a $1.5 million dollar policy, and it lapsed.  He died unexpectedly a few years after, with no policy, with business debt and no other income stream for his wife.  Short term challenges became a distraction to long range planning.
The Stay the Course:  A married client couple, as part of our financial plan, included life insurance policies on both spouses, to help provide replacement income and a college fund for their daughter.  He died in an auto accident several years later, leaving enough money to send their daughter to college, leave income so that the spouse could maintain her lifestyle and potentially have some extra for a nest egg for the future.  The future was protected.
In general, insurance is not an investment in anything other than your future, against a catastrophic life event.  My friend, and client of 19 years, passed away this past weekend.  He will be missed and never forgotten.  Because of the planning we did so long ago, his wife can potentially have several years of liquid cash to help cover expenses while she adjusts to whatever life will be.
At Karp Financial Strategies, we have the ability to do a complete life insurance policy analysis, and to create a custom plan to meet your needs/expectations.
We believe that life Insurance is the true gift of love. We believe that life Insurance has the power to keep dreams alive.  We believe that it can only do these things if you own it.
Investors should carefully consider the charges and fees associated with a new insurance policy as well as any cost that may be associated with surrendering the current policy. All guarantees, including death benefits, are subject to the claims-paying ability of the issuing insurance company.
*Protection is limited to a specified and finite period of time, usually between one and 30 years, depending on your age when the policy is purchased. Death benefits are paid only if death occurs during the period covered by the policy. Coverage ceases if premiums are not paid.
Securities and Advisory Services provided through LPL Financial, a Registered Investment Advisor, Member FINRA, SIPC.