An Unlikely Home: Historical Preservation in Mooresville
Six months ago, as my car's GPS directed my car up Gum Street to McNeely Avenue, I got my first glimpse of what would be my new place of employment. From the first look at the grand restored gem at 139 W. McNeely in Mooresville, I sensed that this was a special place. But I had no idea how special it really was and how hard Jeff & Maryann Karp, the current owners, had worked, to restore it to its present state.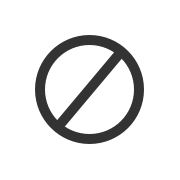 Let me start with a little history. The house was built in 1907 by Arthur Weston Colson, and while not the oldest in town, it is certainly one of the oldest. Mr. Colson's daughters Lilyan and Lorna returned from college, and lived in this home together for their entire lives, never marrying. As teachers, they contributed their knowledge and education passions to the community. One little known fact was that Lilyan, the older sister, was the first baby baptized at St. Mark's Lutheran Church in Mooresville, where she remained a member until she died at age 98.
In 2007 Jeff and Maryann acquired the house through foreclosure, and were actually told that the house was in such disrepair that it was probably six months away from demolition. Maybe it was fate or destiny that brought the Karps passion for historic preservation and home renovation together with this project, or maybe they were just crazy, but take it on they did.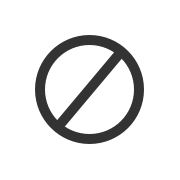 At around 4000 square feet, this would be the largest project they had attempted but the potential to put this grand Victorian back to its former glory was a challenge that could not be ignored. The house had been gutted down to the studs, there were piles of material everywhere that included the doors, mantels, moldings, etc., and the yard had not been cared for in many years. They spent the next two years patiently putting the puzzle pieces of this home back in place, trying to restore the house back to its original form. You can see an example of the amazing transformation in the pictures below.   While no pictures of the original house have yet been found, long-time residents of Mooresville who had been in the Colson house confirmed that they got it right. Maybe the spirits of the Colson sisters rest a little better, knowing their home of almost 100 years will live on.
Today, Jeff continues his passion to preserve historic Mooresville through the Mooresville Historic Preservation Commission.
As those of you who have had a chance to visit us in person already know, 139 W. McNeely Avenue is a very special place. I feel lucky to be able to come to work every day in this beautiful home and be a part of creating its new history. And I also feel lucky to be part of a team that's as driven to support the success of their clients' dreams, as they are in pursuing their own.