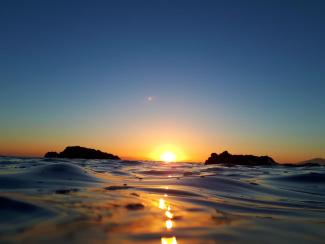 Renewing My Business Vows
When I started in the financial services industry in 1993, my mentor guided me to a few core success principles.  First, always keep the needs and goals of my clients as my top priority.  Second, stay   committed to a continuous hunger for knowledge, so that I can better serve.  Third, build a practice that is above reproach, as measured by values, ethics and actions.   My mentor also suggested that if I wanted to be the best, I should associate and learn from the best which is sound advice for any goal in life and certainly sound advice for my career.
During my 23 year career, I have been blessed to have been invited into the lives of many families and been able to provide guidance and direction in many areas. I believe that my success can be attributed to religiously following the core success principals outlined by my mentor, and my decision to set a goal to qualify for membership into the Million Dollar Round Table (www.mdrt.org), the premier association of life insurance & financial service professionals in the world.  
I am proud to be able to share that in 2016, I qualified for MDRT's Top of the Table(TOT) designation.  This represents the top approximately 6% of the total MDRT membership-the best of the best, based on annual gross commission paid or annual income.  This is my 5th year qualifying for TOT (11 years at Court of the Table previously).
The mission of MDRT is to be a valued, member-driven, international network of leading insurance and investment financial services professionals/advisors who serve their clients by exemplary performance. Professional success is just one of the pillars reflective of MDRT levels of excellence. While members must meet a certain level of premium, commission or income during the year, they must also adhere to strict ethical standards. They must love helping others with their financial needs, and ensuring that they are prepared in the event of a catastrophe. MDRT members come together not for accolades and personal gain, but to share how they strive to manage and preserve the futures of clients.
As you read their mission statement, it should be apparent why I still feel that this was one of the more impactful decisions I have made, in my life. Through this organization, I did indeed learn what the standard of excellence should look like by studying other advisors.  I was also able to access a wealth of education on products/services and planning concepts that help my clients pursue their goals. 
I will be attending the MDRT-TOP OF THE TABLE annual meeting in September, as I seek to bring back new and powerful ideas to help my clients and honor the commitment I made to a continuous hunger for knowledge.  I look forward to helping each of you DREAM-PLAN-PURSUE all the great things life can provide.
Content in this material is for general information only and not intended to provide specific advice or recommendations for any individual.  Securities and Advisory Services provided through LPL Financial, a Registered Investment Advisor, Member FINRA, SIPC.