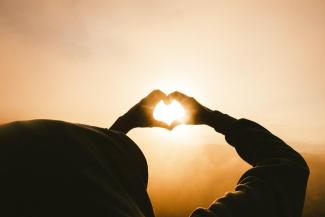 Jason Ray's Inspiring Gift
The path to financial freedom may be paved with a great investment portfolio, but the unexpected may call for some smoothing out. The mission of my last post was to raise awareness about life insurance and the importance of including contingency planning in every financial plan. The timing of things can be funny, as I recently had the opportunity to be a sponsor of the Jason Ray Foundation Annual Charitable Event.
Jason accomplished a lot in a life shortened by a tragic car accident (read his story here), but his legacy will live on because of his decision, at the age of just sixteen, to become an organ donor. Why would a sixteen year old worry about being an organ donor?
What is the impact of the little red heart on our driver's license indicating organ donation? For Jason Ray, it was changing the course of life for four families, including a sixteen year old boy desperately in need of a kidney. The reason I decided to be a sponsor for the Jason Ray Foundation are my own in-life experiences. One example involved a neighbor with young children. After living with unexplained back pain for some time, it was discovered he had heart issues so bad that the doctor told him that he would need a heart transplant or die. Fortunately, he was able to receive a new heart and continues to enjoy family life. More recently, a close friend found himself unexpectedly on a transplant waiting list.
Unfortunately, across the country, the need for donations far outweighs the available supply[1]:
Every 10 minutes a new name is added to the donor waiting list.
123,588 people are waiting for an organ
1 organ donor can save and heal 8 lives.
18 people die each day because an organ is unavailable.
What are missing in the statistics are the emotional costs, the financial burdens, and the total destruction of the family's daily life and plans for the future.
Why am I writing about organ donation, other than the important fact that raising awareness may help improve the balance between supply and need? The answer is found in my philosophy of planning for and expecting the best that life can provide, but also preparing for the unexpected. Consider the power of life insurance, disability income protection, long term care insurance, and well drafted estate documents to address the unexpected.  Coordinate those contingencies in your financial plan with the fun stuff: saving and investing for your financial future. Since none of us can know if someday you might find yourself a recipient or a donor, ask yourself: is your financial plan complete and up to date? How might you shape your legacy?