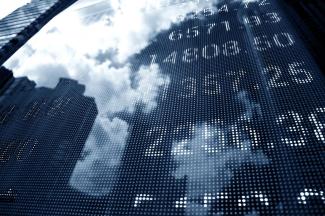 Dow 20,000-Will the Bull March On?
As everyone probably knows by now, the Dow Jones Industrial Average moved above and stayed above the illusive 20,000 mark, on January 25, 2017.
This was certainly a landmark event, but it was certainly not the largest move(in either direction) for the stock market or the varying indexes.
As a reminder, the Dow Jones Industrial Average is made up of just 30 large American publically traded companies.  Created by Charles Dow in 1896 it is a price weighted average, meaning that higher priced stocks will have a greater influence than lower priced stocks.  Consider that Goldman Sachs has a greater influence on the average than a company like Microsoft.  In fact, gains in Goldman Sachs and JP Morgan alone accounted for approximately 25% of the DJIA gains since the November election. What should you conclude from this information?
Did yesterday's move give a green light to the overall economy?  Does it mean that all companies will do well in 2017?  For the individual investor, fear and greed drive tend to drive investing decisions.  At Karp Financial Strategies we believe that patience and process will be critical to investing success in 2017.  How will you manage through the potential impact of 3-4 more Brexit type votes? 2-3 more increases by the federal reserve? the impact of policy changes in the new administration? 
Content in this material is for general information only and not intended to provide specific advice or recommendations for any individual. All performance referenced is historical and is no guarantee of future results. All indices are unmanaged and may not be invested into directly. Investing involves risk including loss of principal. No strategy assures success or protects against loss. Securities and Advisory Services provided through LPL Financial, a Registered Investment Advisor, Member FINRA, SIPC.