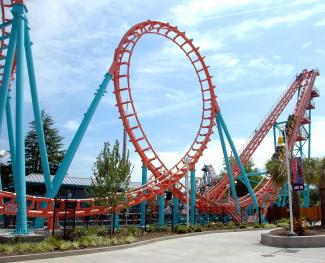 Confident Decision Making Amidst Chaotic Times
To say that 2020 has been an emotional year might be one of the biggest understatements of all time.  From COVID-19 lockdowns to the elections, opinions and emotions have been running at an all-time high.  These chaotic times have impacted our emotional perspective in all aspects of our lives, but for this blog, I want to concentrate on your financial life.
Have you ever heard of the phrase 'short termism'? Do you understand its potential impact on investment decision making?  As a general definition, short termism is "the tendency to pay attention to short term results, often at the expense of long-term success or stability."
In the investing world, this might sound a lot like the strategy of day trading. While a long-term investing strategy is based on outcomes over a long period of time, day trading is literally based on outcomes per day.  In either case, there is a strategy at work.  When short term emotions overwhelm whatever strategy is being used, unpredictable outcomes are more likely to occur. 
So, what is the potential counterbalance to help maximize your investment opportunities? Build a process and stick with it.  When investing in an industry sector or company, you should consider buying opportunities caused by market volatility.  However, analytics, not emotions, should help evaluate those opportunities.  You can do the research yourself or hire a professional. Whether you take a broad approach or are individual stock specific, your decisions should be grounded by your strategy, not your emotions. 
This year provided many chances to jump in and out of your investments, as events unfolded.  It was not the first time and will not be the last time emotions get a chance to take over.  What will you do when "next time" happens?
In closing, as you pursue financial freedom and True Wealth, remember the words of George Horace Lorimer, journalist and author, "It's good to have money and the things that money can buy, but it's good, too, to check up once in a while and make sure that you haven't lost the things that money can't buy."
The opinions voiced in this material are for general information only and are not intended to provide specific advice or recommendations for any individual.  All performance referenced is historical and is no guarantee of future results.  Investing involves risk including loss of principal.  No strategy assures success or protects against loss.